These socks from Jennie Atkinson's
Beads, Buttons and Lace
are my current knitting project. I had to rip them out some 3 repeats into the pattern after making a pretty huge mistake, but I am now making tolerable progress.
I am using the same Rowan cashcotton as in the pattern which is generally a joy to knit with, only occasionally squeaking when I pull too tightly between needles. The yarn gives a lovely soft finish and I have spent quite a while just stroking the socks, they feel so good.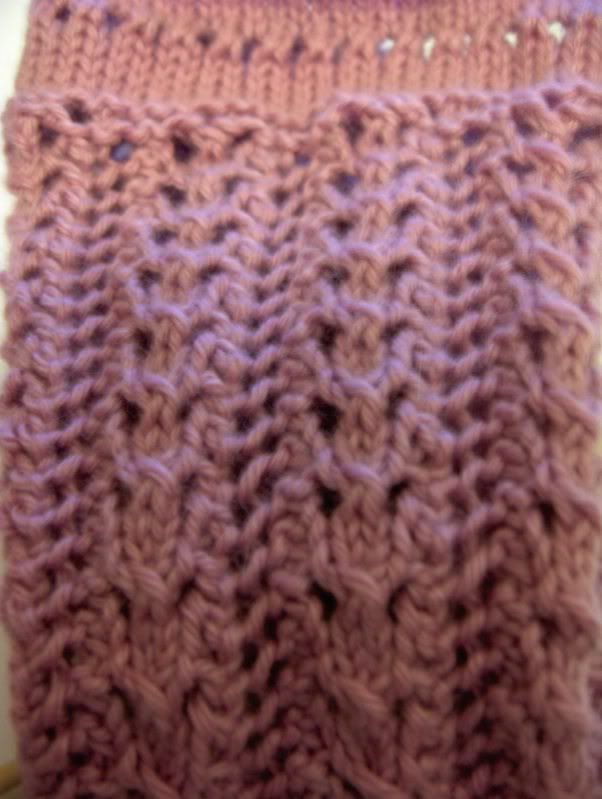 The pattern is pretty easy once you get used to what you are doing, I made a small mistake in missing a yarn over at the end of one row, but as this fell between needles, I was able to recover and it's now barely noticeable.
It takes a few repeats for the pattern to establish itself, but I think it's really pretty. Jut hope it doesn't go too rib-like as the long less-holey pass-over lines do tend to stand out a bit. Overall, though I would say it's very comfortable, relaxing knitting on the pattern section, I'll let you know how I get on with the heels later. After all, these are the first socks I have ever knitted.