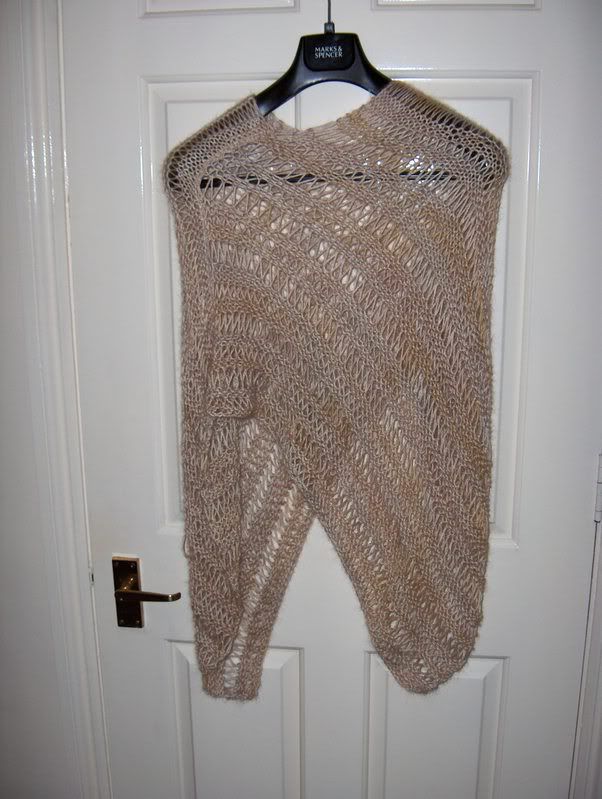 Trust me, this poncho looks much better on than it does on the hanger.
I bought the pattern and wool in a Fleece artist kit which I thought was pretty good value for less than £25. The design knitted up very quickly with lots of yarns overs. Unfortunately I finished it just when summer had finished and it became too cold for something with so many holes, but I hope I get to wear it more when it warms up again.
I love the triangular shape of the poncho, created by sewing two rectangles together, short sides along the long edges. It's a little tight in the neck which is a touch itchy, but only because I'm not used to wearing wool. The yarn is a nice blend of kid mohair and silk, thicker than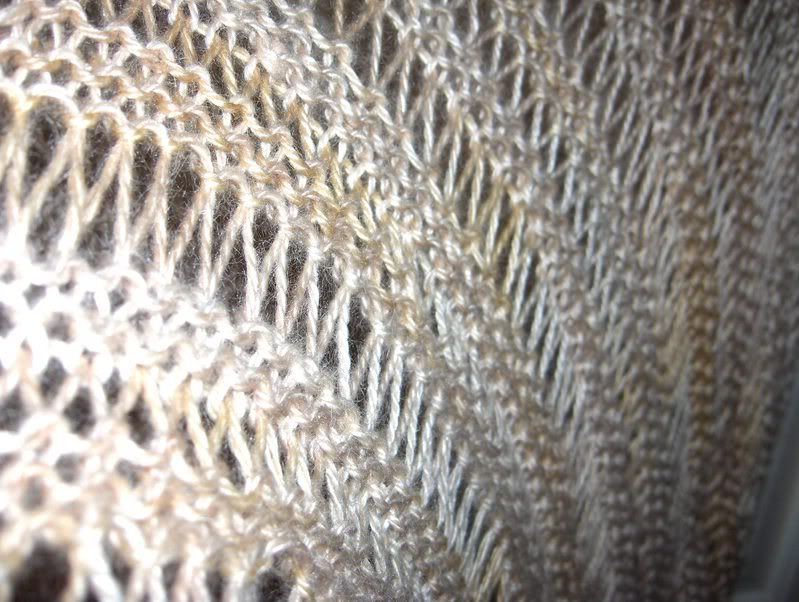 Rowan's Kidsilk haze and feels quite a bit like the Kid classic. The pattern is quite pretty and very easy to knit once you get the hang of all the yarn overs. I hadn't knitted anything lacy before so this was a good pattern to start on.