I was watching an anime series,
Bokura Ga Ita
, the other day when I noticed one of the characters wearing these cute legwarmers, check it out: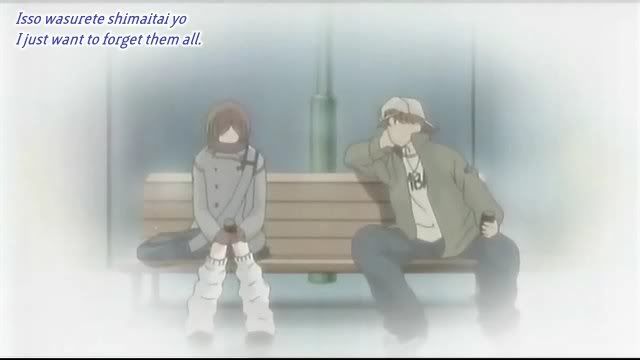 and here: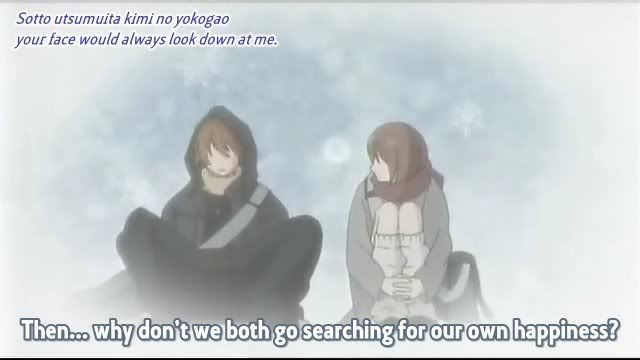 I thought to myself, how cool are those! I know they're very popular in Japan, especially with schoolgirls who wear very short skirts all year round as their school uniform, but I don't believe I've ever seen anyone wear them in this country. I'll freely admit that I like Japanese stuff in general, but these struck me as being so cute my next thought immediately was 'how easy would they be to knit'.
They just seem to be a tube of stocking stitch, slightly larger circumference than the leg to get that baggy look with some ribbing top and bottom to hold them in place. I'm thinking of knitting them in a nice cashmere blend to get that lovely soft fluffy feel, need to start shopping around for yarn now.
However, with wool for three different projects arriving any day now, I really need to stop adding to my to knit list. I think these'll be on the back burner for a while.