Our Christmas tree this year was covered in little decorations I had crocheted, finding little free patterns all over the internet. I taught myself to crochet because it's much easier to find these little crocheted decorations than knitted ones.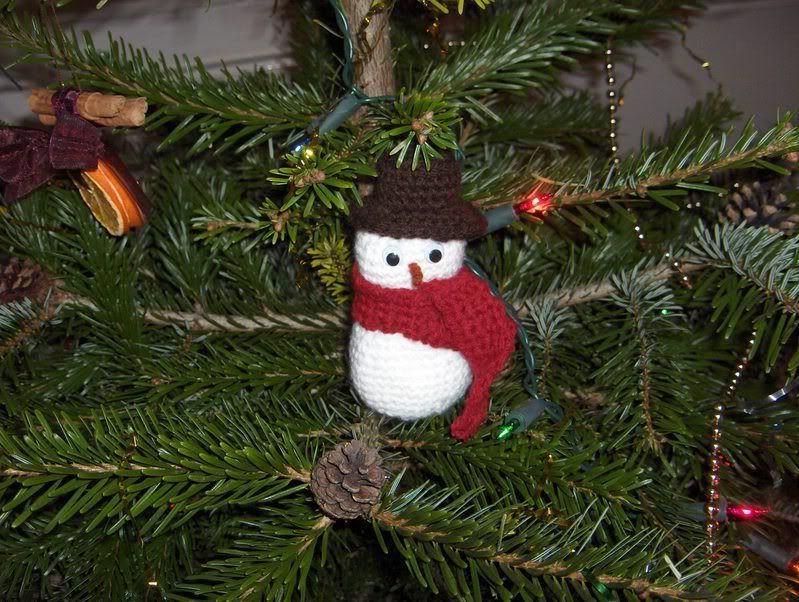 My favourite is this little snowman, taken from the little
holiday ornaments
on the Patons site. He was very easy (and cheap) to crochet in some scraps of acrylic wool and only took me just over a day.
Our tree was also covered in a range of various little decorations, most notably a little
angel
,
snowflakes
and a
log basket
filled with cinnamon sticks.
I also made a couple of crochet decoration presents, a cute
reindeer head
for my mum and this pretty little
angel
for my grandma. The angel's wings turned out a little longer on one side than the other, not sure if that was a problem with my counting or the pattern, however I don't think my grandma noticed.
I found all of these decoration patterns at the Christmas decoration section of
Crochet Pattern Central
, a good source of free crochet pattern links.